Please click on a photo above to enlarge
Early life
Eve was born on a beautiful November day (the 4th) in 1974 at Boston-Lying-In Hospital to parents Barbara (Lepley) and Robert Crowell. Her older brother Wyatt was 3. She weighed 8 pounds 8 ounces and was 21 inches long, prompting her pediatrician to predict that she would be tall. He was right. As a grown woman, Eve was 5 feet 9 inches.
Eve spent her first year in Watertown, Mass. and shortly before her first birthday, the Crowells moved to Winchester Mass. where they lived for the next five years. Eve showed an early natural ability in swimming after two water baby classes and could swim without assistance by 18 months. Early on she also showed musical talent and could carry a tune by the age of 2. From the age of 6, she was a strong and fearless skier. Her love of the water, snow and music stayed with her throughout her life. One more thing about Eve is that she absolutely loved Halloween even into her adult life.
School years
The Crowells moved to Phoenix Ariz. in 1980. Eve adored her friends, neighborhood, schools and her collection of animals: gerbils, hamsters, cats (Peter & Paul) and dog, Coco. Eve always felt sad that her family mutt Coco couldn't even win the ugliest dog award at annual contests. She loved the beauty of the Sonoran desert with all of its wildflowers and wildlife and at a young age she seemed to appreciate the magnificent sunsets, so often seen in the Southwest. Eve also found rainbows fascinating and always seemed in awe of their beauty.
Eve moved to Chicago in 1987 and attended 8th and 9th grades at the Latin School of Chicago. In 1989, she started high school at the Williston Northampton School in Easthampton, Mass., where she graduated in 1992.
College and graduate school
She spent her college years at Northern Arizona University in Flagstaff and Wesleyan University in Middletown, Conn. where she majored in psychology and sociology and graduated with honors in 1996. Eve loved college but, even as a serious academic, listed her two favorite courses as photography and a chemistry class, in which she learned to brew beer and created her own brand, "Eve's Evil Ale."  Even though her parents and many on campus thought this was a gut course, in its defense, here is what Eve said in Brew Magazine : "It isn't vigorously academic, but it is something that is useful, which is rare."
After college, Eve worked as a paralegal, youth counselor and research assistant, all of which helped her realize that she wanted to enter the field of law. She attended Pepperdine University for her first year of law school and then transferred to UCLA School of Law where she graduated in 2002 with her Juris Doctorate.
Work as an attorney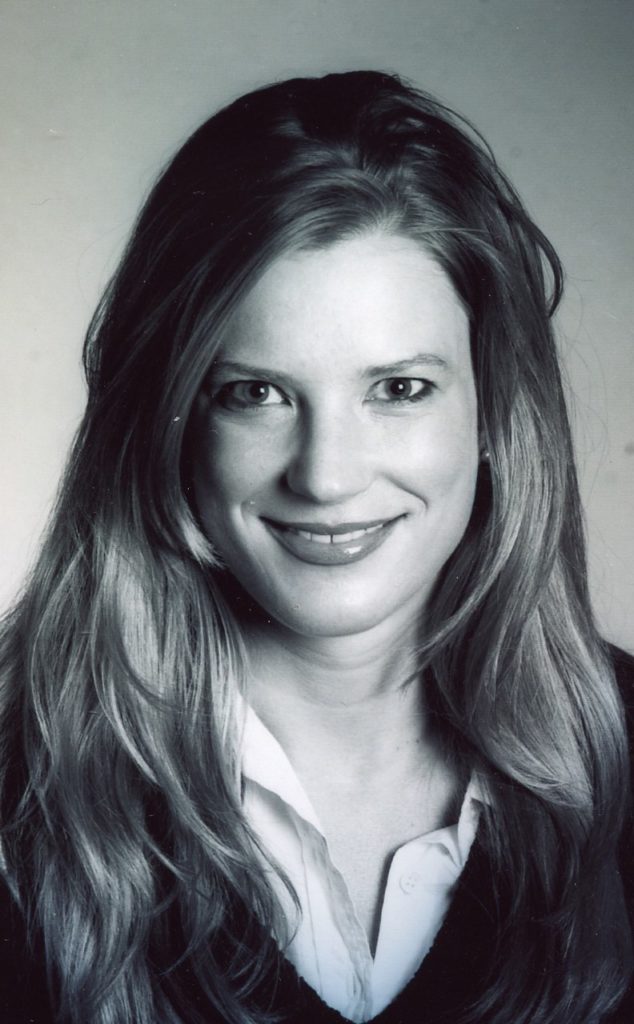 In October 2002, Eve joined the firm of Kirkland & Ellis in Los Angeles where she rapidly gained a reputation for intelligence, hard work and collegiality. Eve worked in the litigation division and she distinguished herself by winning the firm's national mock trial competitions in 2003 and 2004. Eve had a strong sense of justice and especially enjoyed fighting for underserved and disadvantaged populations.
Posthumously, she and a team of colleagues were honored by the California State Bar for their pro bono work on behalf of the Rancho Lost Amigos National Rehabilitation Center. Eve was recognized for her "dedication and contribution to the advancement of the civil rights of people with disabilities." See certificate here.
Her family is extremely grateful to Kirkland and Ellis for providing legal assistance in establishing Eve's Fund for Native American Health Initiatives. Eve's Fund is a not-for-profit organization founded by Eve's father, Dr. Robert M. Crowell, and which is actively managed by Eve's mother, Barbara Crowell Roy
Please visit our website (click the icon below) to see how Eve's legacy lives on.

End of life
Throughout her college and law school years, Eve worked hard to be fit. She participated in numerous triathlons and marathons throughout the country and inspired many friends and colleagues to do the same. She was especially proud of completing the LA Marathon in 2004, in spite of the unseasonably warm temperatures of 89 degrees.
Despite her successes in life, Eve fought many personal demons. From a fairly young age, she experienced periods of depression, alcohol and substance abuse, and eating disorders.
She worked hard to overcome these conditions through therapy, 12-step programs, and rehab, often hiding her inner turmoil from those around her. To those who knew her, she was beautiful, brilliant and funny.
On February 24, 2005, Eve lost her battle and died of an accidental drug and alcohol overdose.
Remembering Eve
We want to remember Eve as she was: sweet, sensitive, beautiful, brilliant, fun and funny, and most of all, human. Eve Erin Crowell is our precious daughter, sister, niece, cousin, colleague, and friend. She is the loved one of many.  She is unforgettable.